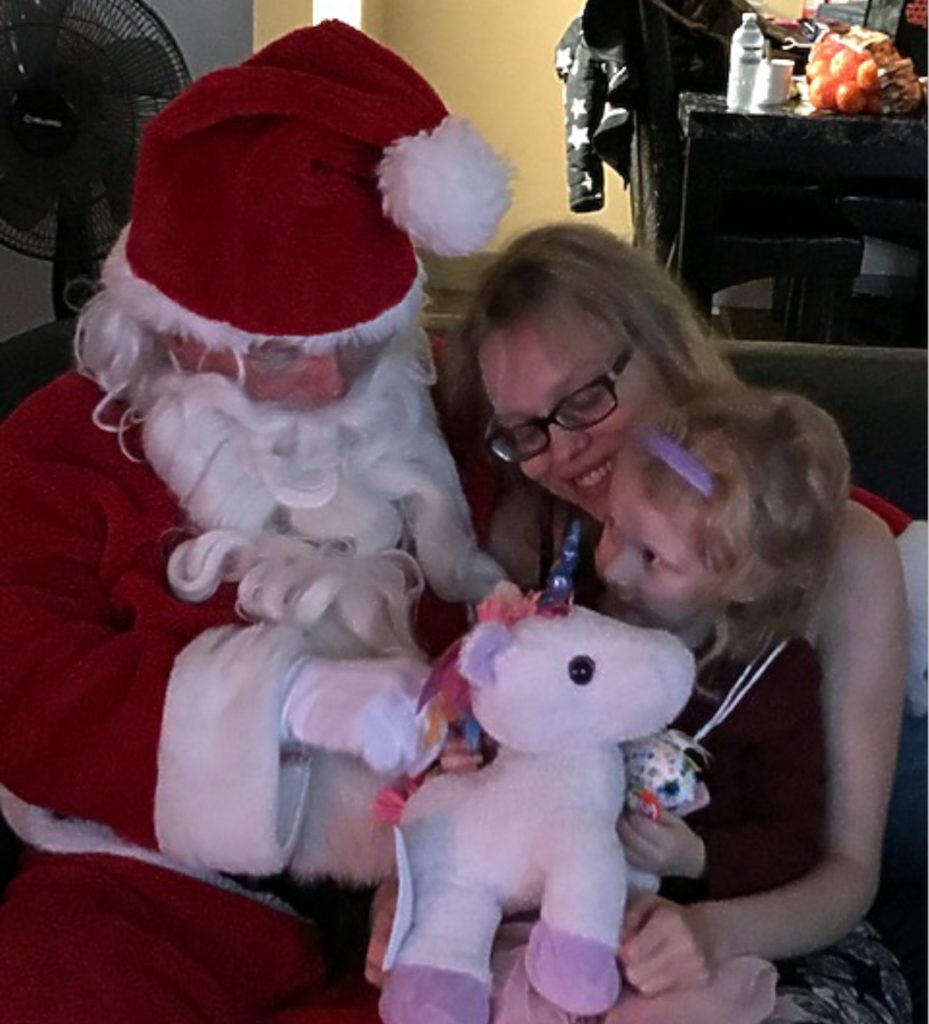 The Christmas Hamper Breakfast is an annual event held to raise money and food for families in need of assistance. This year our club raised over $3,800 and 400 pounds of food that went to help 10 families that included 23 children. These families included single mothers and two-parent families, many of whom are refugees or immigrants.
Santa, in the person of our club member Gerry Galasso, along with several of his helpers, also members of our club, visited each family and delivered presents and food. It was very rewarding to see the reaction of the children and parents at the arrival of Santa and his helpers. Of particular note was a touching moment when Santa visited the home of Jessica, a single mom who has epilepsy, and her daughter Claire, a 4-year old autistic child. (See photo of Santa and Claire with her mom, Jessica). Santa, aware of how to interact with autistic children, showed a lot of compassion and understanding for Claire while she sat shyly on her mom's lap. Claire was captivated with Santa while he was gently rubbing her little hand and speaking softly to her about what she wanted for Christmas. Later, mom told the club organizer how much that visit from Santa and his helpers meant to her and to her daughter, Claire.
Many thanks go to club member Jim Goodison for organizing the Christmas Hamper Program over the last several years. It has been very rewarding for the helpers in this program to see the affect our efforts have made to all of these families. It brings out those special feelings of giving of oneself and demonstrates the true meaning of Christmas. Anyone wishing to assist in the future can call Jim Goodison.